Steven DeBoer, PGA - Director of Instruction
Teaching Philosophy
It is important to understand that there is no one perfect model for the golf swing. A swing that is repeatable and can be relied on under pressure is perfect. That swing will be different for each player. As the coach, it is important that the student and I discuss a plan of what we would ultimately like to accomplish with their ball flight, whether that be a fade, draw, etc. Having said that, I do coach within a set of corridors, or ranges that I would like to see all players stay within for the full swing. These corridors allow for massive individualism but also set a baseline of boundaries that we do not want to stray outside of.
"Feel isn't real" – I am sure most of you have heard this saying. What you feel as though you are doing in your golf swing may not actually be what is happening. I am a huge proponent of high speed video, not only for myself to dive deeper into possible issues, but for the student to see their faults and then see the corrections as they unfold.
When a student leaves a lesson with me, I want them to have a greater understanding of what causes their unwanted shots, and how to go about correcting them. If we can achieve this, the learning process will essentially be fast forwarded.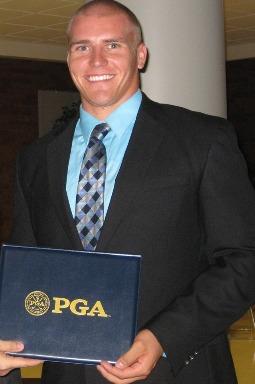 Steven, DeBoer, PGA
Originally from Godley, Illinois, Steven is a graduate of Mississippi State University where he majored in Marketing with a concentration in PGA Golf Management. Steven began his teaching career at the #1 ranked Jim McLean Golf Schools in Texas and later in Miami. He has been very fortunate to teach and learn alongside the best instructors in the business including Jim McLean, Bobby Cole, Joey Wuertemberger, and many others under the Jim McLean Golf School umbrella. While with the Jim McLean Golf Schools, Steven had the privilege to train with Golf Biodynamics CEO Dr. Rob Neal as well as the Director of Club Fitting, Kyle Cronkright. Steven later went on to teach with one of the leaders in Junior Golf Instruction, Mike Bury, at the Mike Bury Golf Academy in Fort Worth Texas.
2017 Alabama Chapter Teacher of the Year
Class "A" PGA Professional
PGA Certified in Teaching and Coaching
PGA Certified in Player Development
Boditrak Certified – TPI Level 1 Certified
U.S. Kids Golf Certified Instructor
Jim McLean Certified Teaching Professional
Certified Titleist Club Fitter
Certified Mizuno Club Fitter
Titleist Staff
Will Drake – 2018 U.S. Junior World Championship Qualifier
Ben Shedd – 2017 U.S. Junior World Championship Qualifier
John Lunsford – 2017, 2018 U.S. Junior World Championship Qualifier
Haley Blevins – 2017 U.S. Junior World Championship Qualifier
Hunter McKelvy – Wallace State Community College
Anthony Lumpkin – Wallace State Community College
Brandon Lacasse – Wallace State Community College
Connor Bruce – Wallace State Community College
Houston Pierce – Wallace State Community College
Cole Pearson – Snead State Community College
Logan Forrester – Wallace State Community College
Conner Stevens – East Mississippi Community College
Luke Wilson – Wallace State Community College/University of Montevallo
Sylas Elliott – University of South Alabama/Wallace State Community College
Patrick Drake – Hooters Tour
Bradi Ruehl – Wallace State Community College
Alexandria Foster – Huntingdon College
Taylor Ruehl – Wallace State Community College